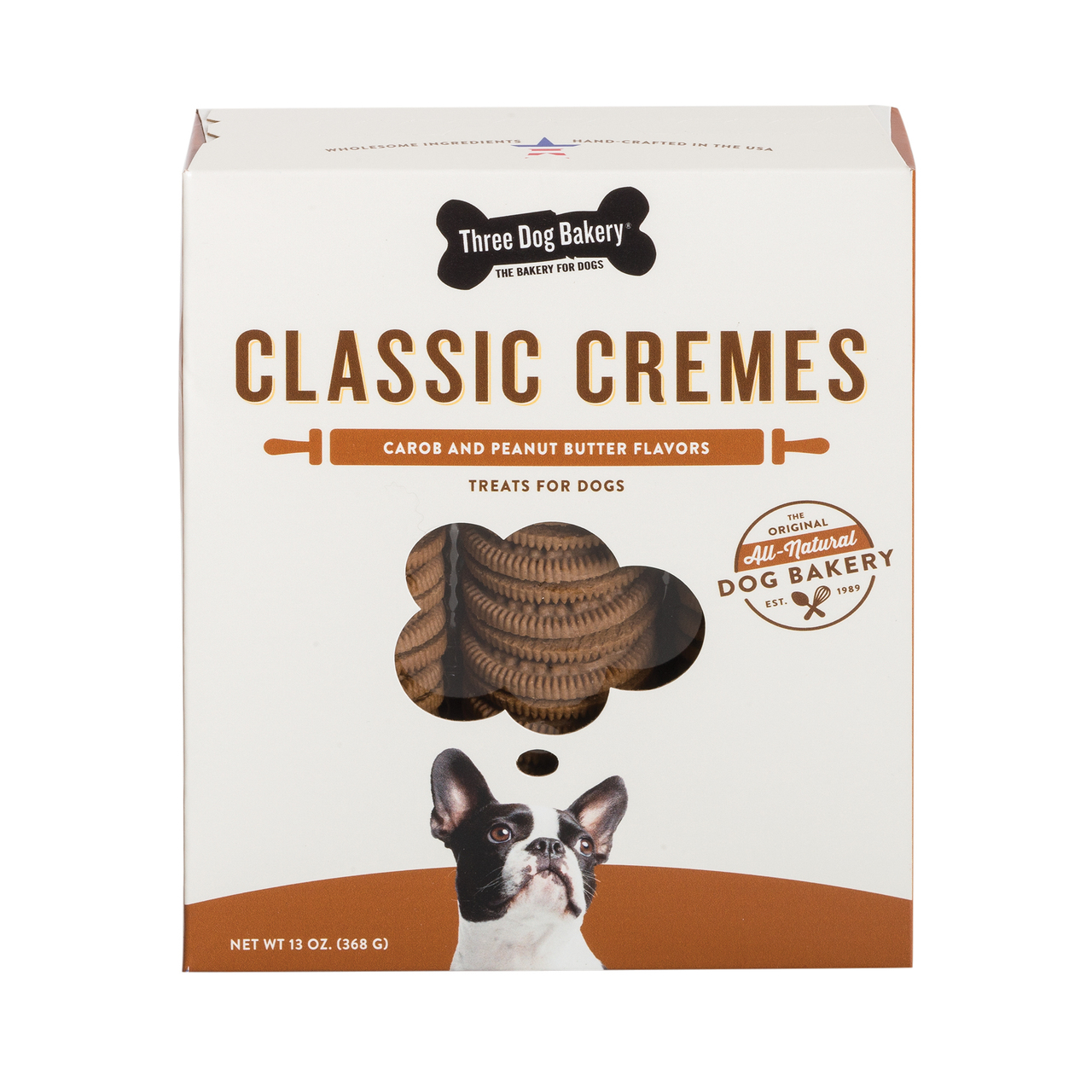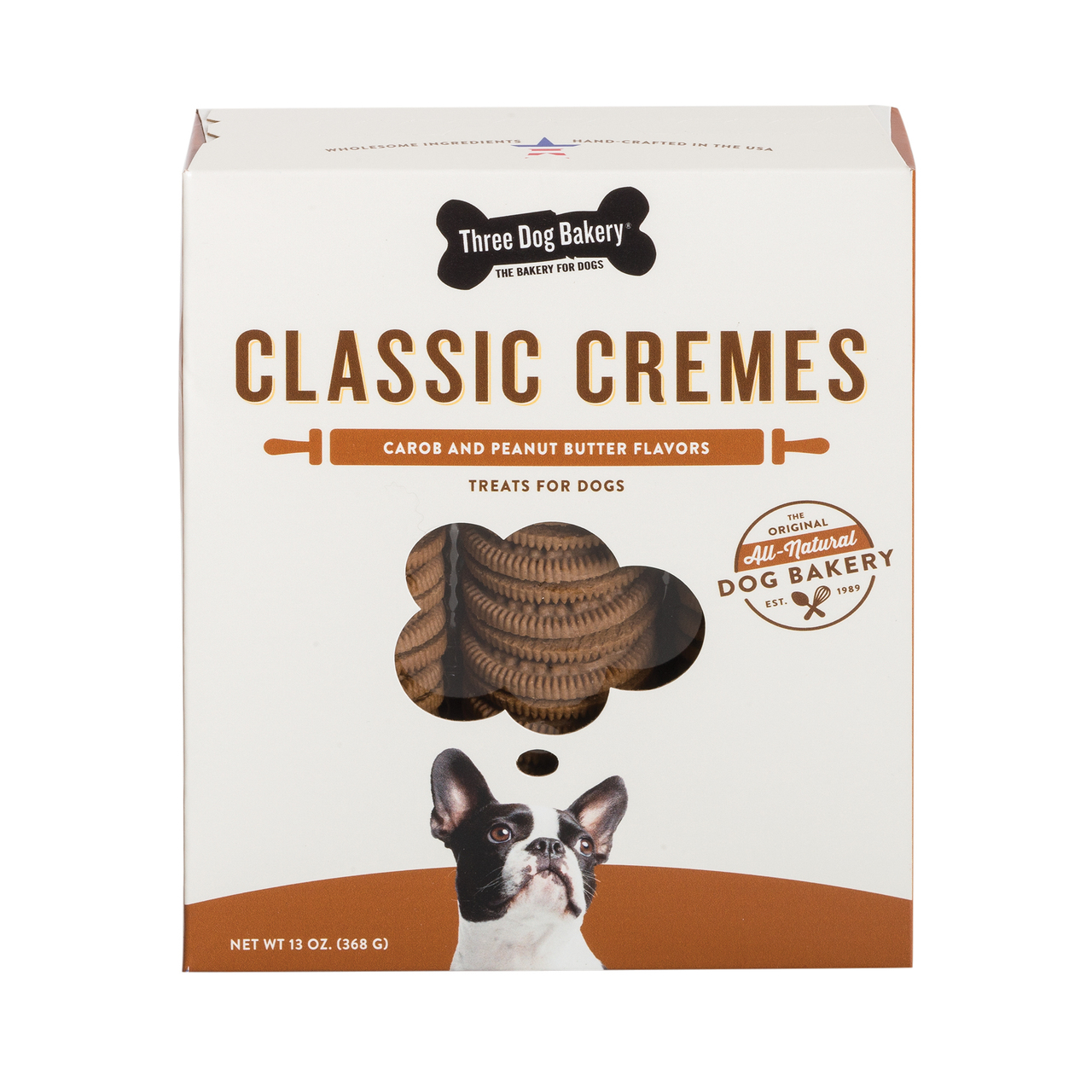 Three Dog Bakery Classic Cremes Carob Cookies with Natural Peanut Butter Filling, 13-oz
Biscuits & Crunchy Treats
Price :
CA$8.99
Artisan-baked cookie sandwiches aren't just for special occasions. Three Dog Bakery's carob and peanut butter sandwich cookies are a wholesome reason to spoil your dog anytime with a treat made from real ingredients like wheat flour, cane syrup, and peanut butter.
All Breeds, Small Breeds, Medium Breeds, Large Breeds
Ingredients
Wheat flour, dried cane syrup, dextrose, canola oil, partially hydrogenated soybean oil, corn syrup, carob powder, peanut butter, baking soda, vanilla powder, baking powder, lecithin.
These treats are intended as a snack or a reward and are not formulated to serve as a complete and balanced meal.